SWHU helped Karlstad University to build cooperation relationship with five Universities in Henan
Our company, Sweden Hu AB, contacts with Karlstad University at first to make a suggestion on the cooperation between Karlstad and Henan, then we actively communicate with local government and school, with our hard work, Karlstad University sign the program of undergraduate exchange students with Henna University of Economics and Law, Zhengzhou Institute of Light Industry, Zhengzhou University, Henan University of Technology and Luoyang Institute of Technology. This is the first single exchange students program between Sweden and China University; it is also the first example in Asia.
The vice president of Karlstad University, Mr. Ronny Frasson with 7 people of delegation in Karlstad invited to visit Zhengzhou city of Henan in the period of 18-22 May of 2009. Mr. Hu Quan, member of the standing committee, deputy mayor of Henan, Mr. Li Taoran, director of foreign affairs council and deputy director of bureau of education have a heart-to-heart talk with all the members of the delegation at 11 o'clock 20th May, introducing the local advantage on education, economy and tourism to delegations, and he also emphasize that the communication between Karlstad and Zhengzhou was benefit for the further cooperation on universities exchange study. It was meaningful for the two cities people to enjoy the kinds of culture. In the end, on behalf of city committee and government, Mr. Hu sincerely welcome more and more Sweden friends come to Henan, and hope this city made a huge impression on them.
Karlstad University, as one of the youngest universities in Sweden, is also the modest and developed comprehensive university in Sweden, including subjects of sciences, engineering, economics, humanities and social sciences etc. The sun is the symbol of the University. The sun provides light and represents life, warmth and energy, It is associated with enlightenment and growth, just like Karlstad University.

Zhengzhou University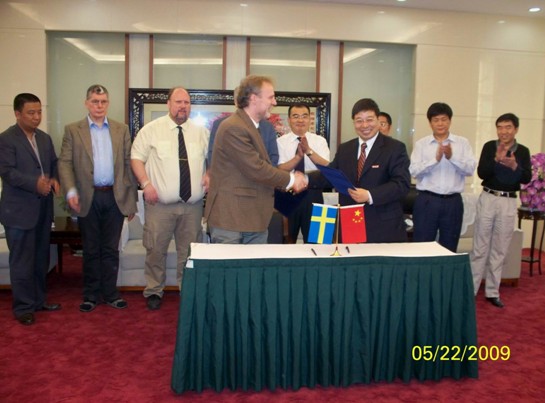 Henna University of Economics and Law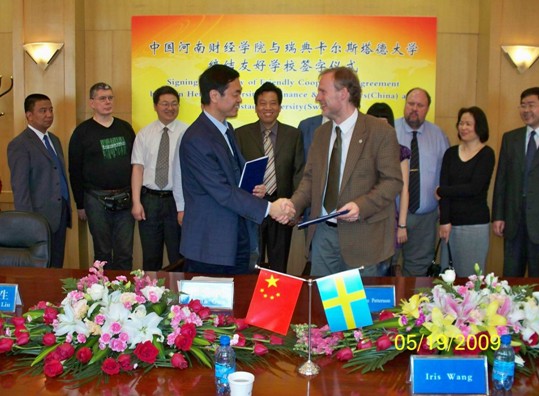 Henan University of Technology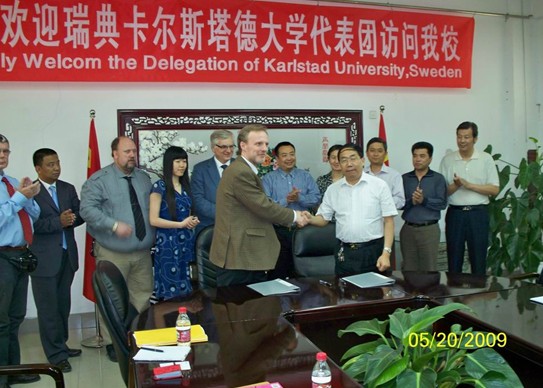 Zhengzhou Institute of Light Industry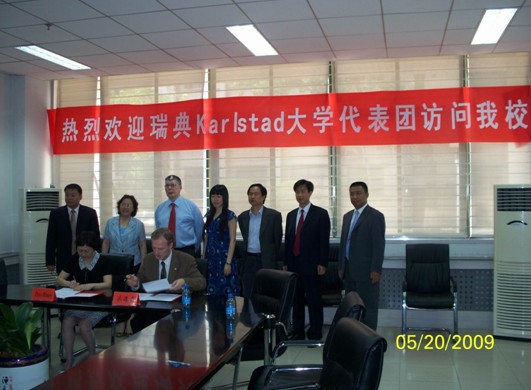 Luoyang Institute of Technology